Charcuterie Board - Cheese Board - Handcrafted Pine Wood Platter - Serving Platter - Meat & Cheese Board - Party Board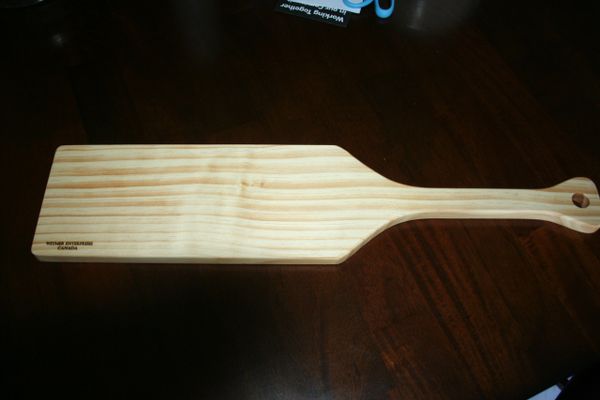 Charcuterie Board - Cheese Board - Handcrafted Pine Wood Platter - Serving Platter - Meat & Cheese Board - Party Board
My handcrafted pine wood cheese board/charcuterie board is made from a piece of paddle shaped pine that show the beautiful creamy brown heartwood in the wood.  The wood has been lightly treated with food grade mineral oil to saturate the wood fibers to keep the wood from drying out.

The board should be treated with olive oil, walnut oil or mineral oil every 2 to 3 months, or sooner if use regularly to keep the board looking new and keeps the wood from drying out.

I crafted these in a paddle shape, so check out my other listings for a size/shape that is appropriate for your use.  These make great cheese boards/platters.

The size of this board is: oval 24" x 10" x 3/4".  The main platter is 14" in length and 1 1/4" width at the handle. I have a hole drilled in the center so that the board can be hung when not in use.  This falls into my medium size of cheese board.

My cheese boards are great bridal shower, wedding, anniversary gifts as well as a great gift for any occasion, or keep it for your own use.

Check out my store for all of my styles, designs and new additions.

Thank you for visiting my store for all your fine handcrafted gift needs.
Reviews