Cufflinks - Cuff Links - Dad's Root Beer Cap Cufflinks - Bottle Cap Cufflinks - Groomsman Gift - Handcrafted Cuff Links - Dads Cuff Links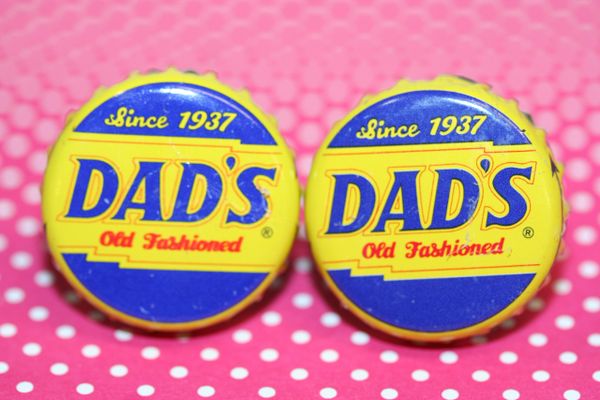 Cufflinks - Cuff Links - Dad's Root Beer Cap Cufflinks - Bottle Cap Cufflinks - Groomsman Gift - Handcrafted Cuff Links - Dads Cuff Links
Handcrafted Cuff Links made from used Dad's Original Root Beer Caps set in bright 24 ct Gold Plated Bezels with T-posts.

The bezels are set in a premium clear resin for added durability.  Caps are original Dad's Root Beer caps.  These cuff links look great on a shirt (see photo's). The cufflinks add distinction to any shirt that shows off your personality

My bottle cap cufflinks make excellent groomsmen gifts (ask about special ordering more than one set) - your caps or mine.  Just contact me.

                                     My handcrafted cuff links make great gifts anytime.

See my store for my handcrafted and hand turned wooden and acrylic selections as well.

Included is a leatherette ring box or other small jewelry box as available at the time of sale.

Check out my store for all of my styles, designs and new additions.

Thank you for visiting my store for all your fine gift needs.
Reviews