Fountain Pen Ink - Black Fountain Pen Ink - Thornton's Luxury Ink - Black Pen Ink - Black - Ink Bottle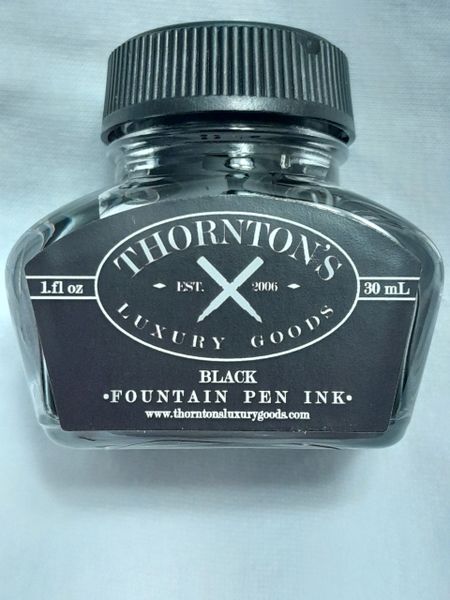 Fountain Pen Ink - Black Fountain Pen Ink - Thornton's Luxury Ink - Black Pen Ink - Black - Ink Bottle
I've not been able to get any additional Seitz-Kreuznack ink lately. I don't know if this is short term or not, but I've started carrying replacement ink lines.
This really good priced ink comes from Thornton's Luxury Ink, which is made in Slovenia.  It is a good ink and flows well from my nibs.  I don't find much overflow when writing, but seems to take a bit longer to dry than my premium inks I carry.
The Black ink pairs well with my fountain pen nibs and is priced very reasonably. 
The ink bottles come in a 1 fl. oz. size.
Add a bottle to your pen order and the shipping charge will not increase.

I also have available within the site additional brands and colors of bottled ink, as well as many colors of ink cartridges.

Thank you for visiting my store for all your fine ink needs.
Reviews