Fountain Pen Ink Bottle - Seitz-Kreuznach Lime Green Fountain Pen Ink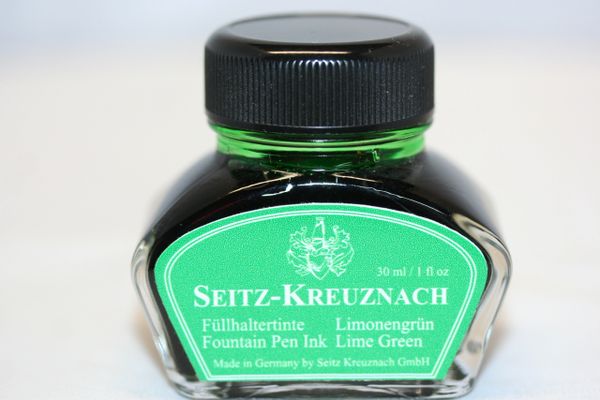 Fountain Pen Ink Bottle - Seitz-Kreuznach Lime Green Fountain Pen Ink
I've found that Seitz-Kreuznach inks write well and provide a constant and vibrant color to your writing. This is a premium ink that I have started to carry.  I have a few colors now and will be carrying a full line in early 2020.  The ink bottles come in a 1 fl. oz. size.

I love the way the ink flows and find that the color is quite constant .  I'm very much enjoying the colors I have tried so far. I have more colors on the way....

The Lime Green ink pairs well with my fountain pen nibs and is priced very competitively.  Add a bottle to your pen order and the shipping charge will not increase.

I also have available within the site are additional colors and many colors of ink cartridges.

Thank you for visiting my store for all your fine ink needs.
Reviews