Fountain Pen Ink - Diamine Ink - Black Pen Ink - Onyx Black - Ink Bottle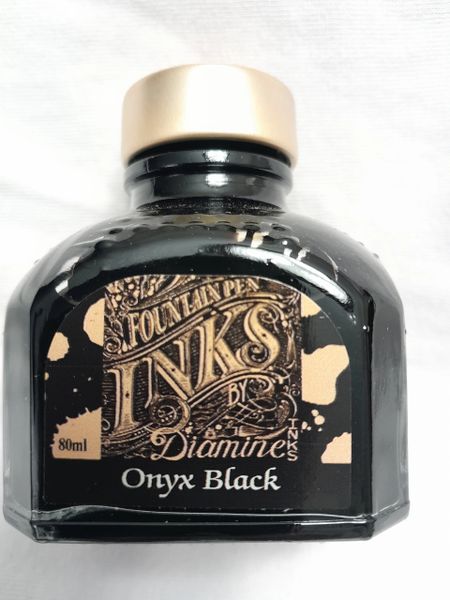 Fountain Pen Ink - Diamine Ink - Black Pen Ink - Onyx Black - Ink Bottle
I've found that Diamine fountain pen inks write well and provide a constant and vibrant color to your writing. This is a premium ink that I carry.  Produced since since 1864 in Liverpool. Diamine ink bottle products carried on using the traditional methods and formulas for ink production. 
There are great colors to show your flair with writing, drawing and such. I have several colors now and will be adding and carrying a full line.  The ink bottles come in an 80 mL size (over 2 1/2 oz) per bottle.

I love the way the ink flows and find that the color is quite constant .  I'm very much enjoying the colors I have used so far.

The Onyx Black ink is a very dark black and pairs well with my fountain pen nibs and is priced very competitively.  Add a bottle to your pen order.

I also have available within the site additional colors and brands, and many colors of ink cartridges.

Thank you for visiting my store for all your premium ink needs.
Reviews