Gun or Rifle Case Pen Box, Foam Lined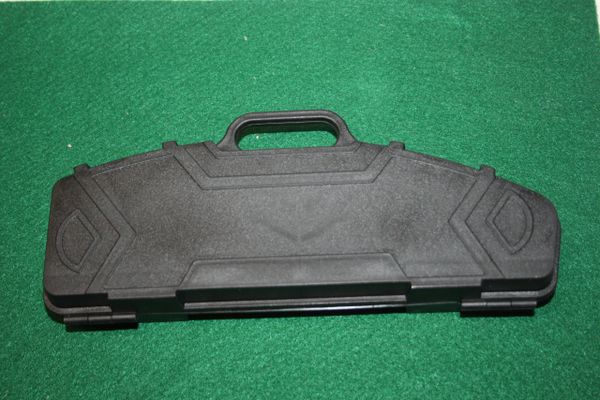 Gun or Rifle Case Pen Box, Foam Lined
This fine Gun or Rifle Case shaped Pen Box looks great with any Bullet, Bolt Action or Lever Action pen I handcraft.  This makes an excellent add on accessory to protect your fine sportsmen writing instruments.  This pen case is made as a miniature gun case to go along with all your shooting or sporting pens.  Made from a sturdy molded poly-carbonate with a foam lined interior that looks great with any pen.  The pen box holds 1 pen.  Manufactured by PSI.  Only available in Gun Case Black.
The case size is approximately 8" x 3" x 1 1/4"
NOTE: Pens not included.
Reviews