Nut Cracker - White Birch - Handcrafted Nut Cracker - Rustic Designed Handles - Holidays - Nut Tool - Party - Gift For Her - Gift For Him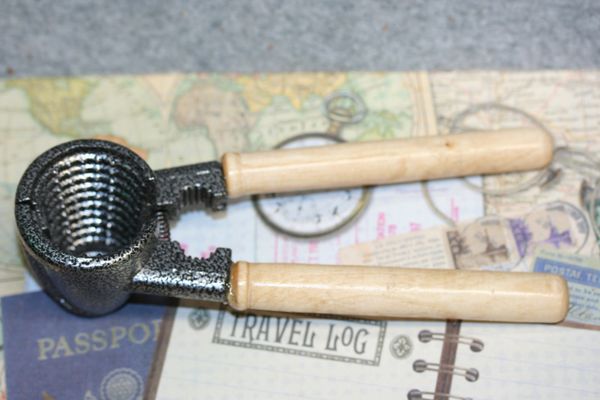 Nut Cracker - White Birch - Handcrafted Nut Cracker - Rustic Designed Handles - Holidays - Nut Tool - Party - Gift For Her - Gift For Him
My handcrafted black enamel Nut Cracker with rustic designed hand turned White Birch handles will surely be a talked about kitchen/party device for your entertaining events.

The nut cracker mechanism is steel coated with a baked black and silver rustic finish for durability.  The hand turned handles are made from beautiful White Birch and finished in a complementing rustic hand rubbed finish.  The handles show the fine grain of the white birch with very small knots in them.

This nut cracker features an exquisite handles in White Birch to create this beautiful and traditional design.  White Birch is native to North America.  Its color is generally a light brown with shallow curls in the wood.  Nut Crackers are a conversation piece, for sure.

Easily cracks walnuts, pecans, hazel nuts and other nuts effortlessly.

                                      Handcrafted Turnings Make Excellent Gifts for any Occasion

Check out my store for all of my styles, designs and new additions.

Thank you for visiting my store for your fine writing and gift needs.
Reviews