Pencil Leads - Pencil Leads 0.7 mm - 0.7 mm Pencil Leads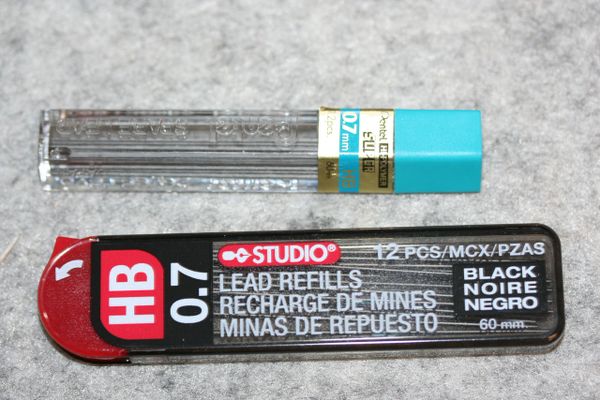 Pencil Leads - Pencil Leads 0.7 mm - 0.7 mm Pencil Leads
These pencil leads (0.7mm) are perfect for my click pencils, as well as many other brands that require 0.7mm leads.
Each container contains 12 replacement leads for your pencils. Shown are the two brands I carry.
Shipping within Canada - will ship oversize letter mail (3 stamps). Overage will be refunded.

Reviews